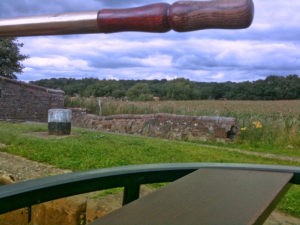 I got the bug way back in the 1970s when I spent two weeks with my parents and five other families cruising the Warwickshire Ring on a powered barge towing a (non-powered) butty
Early days of boat hire
Back then it was common for a pilot to be part of the rental as, it's fair to say, facilities were rudimentary. This canal holiday is where the 'bucket-and-chuck-it' phrase was coined; I'll leave that one to your imagination. The canal network was still getting it's feet wet when it came to providing the services that cater to the needs of today's demanding leisure industry. Nevertheless, we worked the locks, we helped to moor up and cast off and we took our trip back to yesteryear on the transport infrastructure that was the life blood of the Industrial Revolution
.
Industrial heritage
Although Birmingham and the West Midlands still proudly bear the scars of the canal network's industrial heritage, much of the urban system has been tastefully regenerated and in some cases downright gentrified.
Birmingham's Gas Street Basin we departed from in 1972 bears as little resemblance to the pulsating city-centre night spot it is today as it did to it's working heyday at the turn of the 19th century. Back then, whole families lived and worked aboard barges, moving coal, ores and other raw materials that literally fuelled this City of a Thousand Industries, and fine finished china and woven products to distant sea ports for world wide export.
Latter-day pleasures
But what most people come to narrowboat vacations for is the leisurely cruise through unspoiled English countryside interrupted only by the call of a pub lunch and pint of traditional ale. The unhurried pace – maximum allowed speed is just over 3 miles per hour – the peaceful rural landscapes and the friendly 'neighbours' floating by, likely with a wave of one hand and a drink in the other, mean the stresses of modern life can't help but peel away. A canal vacation is an adventure, and there are tasks that ALL the family can partake in. Even the chores the children strenuously avoid at home become cleverly disguised as fun. But the biggest takeaway is that a trip down the canal defines relaxation; it is a truly unique experience you'll want to repeat, and struggle to keep to yourself!
If this has whetted your appetite for a cruise of your own, you can find more tips on our Home Page and FAQs. And you can check availability and Booking Details here.