2024 Tariff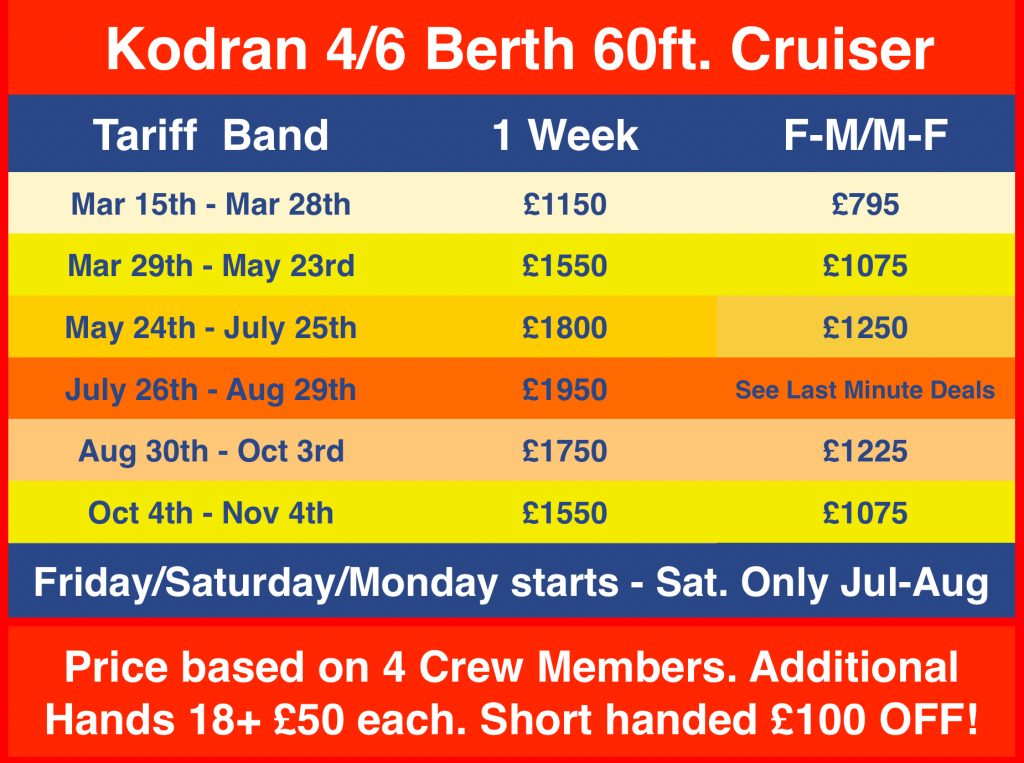 PRICES FOR CREW OF 4
Additional Hands 18+ £50 each, maximum 6 Crew.
Couples use PROMO CODE JUSTUS2 for £100 OFF Weekly Rate
Second week discount 15% Check DEALS & DISCOUNTS
All prices in £££ – click here for exchange rates
A 10% non-refundable deposit secures your booking with the balance payable 4 weeks before your holiday.
Pay by instalments at no extra cost: we send you an acknowledgement each time we receive a payment so both parties can keep track.
PAYMENT OPTIONS:
Pay by Debit directly from your UK bank to ours
Account Holder Michael Renshaw
Account number 02145472
UK Sort Code 40-28-18
Bank Address
HSBC UK
49 Market Street
Lichfield WS13 6LB
United Kingdom
Pay by Credit/Debit Card securely hosted by PayPal
PayPal users can scan the QR code
Credit/Debit card users select the button below – you don't need a PayPal account
Pay by Transfer from your US or EU bank to ours
TW Account Holder Michael Renshaw
IBAN BE24 9670 1769 0338
Bank code (SWIFT / BIC) TRWIBEB1XXX
Bank Address
TransferWise Europe SA
Square de Meeûs 38 bte 40
Brussels
1000
Belgium
Account Holder Michael Renshaw
Account number 8310061834 (Checking)
Wire Routing Number 026073008
ACH Routing Number 026073150
Bank Address
TransferWise
19 W 24th Street
New York NY 10010
United States
Use a Currency Transfer app to our UK bank